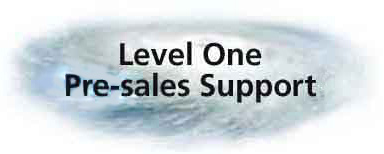 Generating Sales Meetings:

Whether you have a product, offer a service, or engineer custom
manufacturing solutions AJ Berman Associates will generate high
level sales appointments (face to face) between your company &
highly qualified, potential buyers.

Generating Quotations:
We generate opportunities for your company to be part of the bidding
process. For example, if you were a manufacturer of custom enginee-
ring solutions, AJ Berman Associates would deliver your estimators
parts and/or prints to quote on.

Generating Sales Opportunity Profiles:
(sales leads)
Communicating with targeted individuals within an organization, AJ
Berman Associates will gather intelligence about specific strategic
directions an organization is taking with respect to the products,
services, or custom engineering solutions you are promoting. Sales
Opportunity Profiles Will save your account representatives valuable
time. Our trained staff will navigate through basic and complex
organizational structures to provide your firm with the information
necessary to support and maintain your competitive advantage.
Please note: (Sales Opportunity Profiles are Actual Leads. The
strength or alignment of these opportunities are represented by
the letters 'A', 'B', 'C' , etc., where the letter 'A' represents an
mediate interest by a party in your product or service.)

"In all three scenarios YOU close the account"